I can confirm not only that this is still an issue, but that there is a second issue at work.
Scientist used: James
Attempted to test making holy water in the Bunker:
when within radius of the Chemist's Bench, was informed that I "Was not close enough to the required object or location to craft this".
Pattern lists that just the Chemist's workbench is required. TLKEdit says it needs both Chemist and Magic benches.
Attempted to make Holy water in Temple of Oghma:
Used within radius of both Chemist Workbench and Magic Workbench.
Opened crafting menu
continued past Alchemy requiremnt
prompted to cast Bless on Chemist workbench.
Used a scroll of Bless on the workbench.
No success: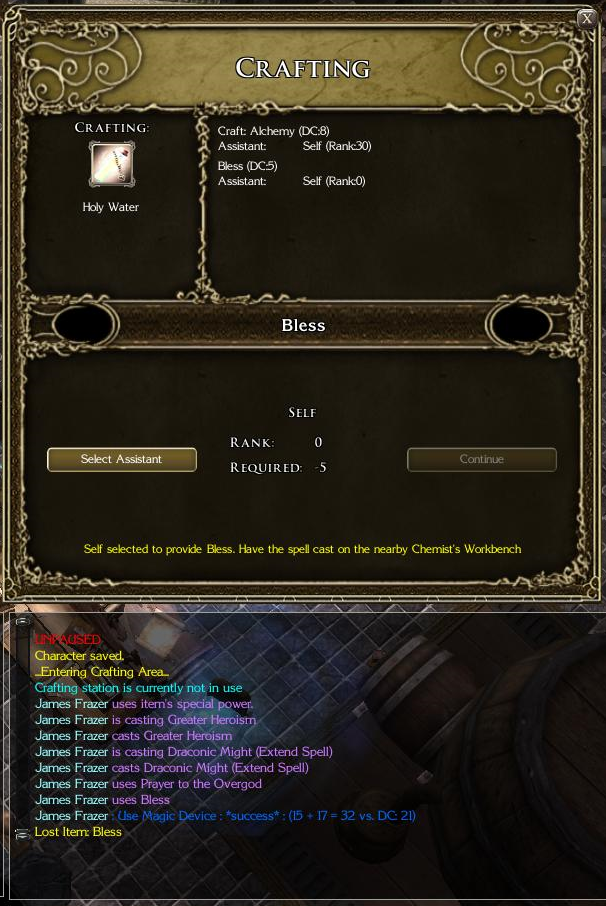 Can I charge you 29 GP for testing assistance? :-P